At least 100 people were wounded by Israeli army gunfire and rubber bullets, medics said, in Palestinian protests in the occupied West Bank and the Gaza Strip on Thursday after US President Donald Trump recognised Jerusalem as Israel's capital.
In the West Bank cities of Hebron and Al-Bireh, thousands of demonstrators rallied with chants of "Jerusalem is the capital of the State of Palestine", witnesses said.
Eleven protesters were hit by live fire and another 20 by rubber bullets, medics said.
A military spokeswoman said soldiers had used "riot-dispersal gear" against hundreds of protesters.
Meanwhile, Israeli police are combing areas in the Gaza Strip after, what the Israeli military says, rockets were fired into Israeli settlements.
TRT World spoke to journalist Muhannad Alami in occupied West Bank.
Earlier, in the Gaza Strip, dozens of protesters gathered near the border fence with Israel.
Seven protesters were wounded by live fire, one was in a critical condition, the health ministry said.
Four people were wounded by live gunfire in the West Bank and another 20 were hit by rubber bullets, health officials said.
An Israeli military spokeswoman had no immediate comment.
Palestinian authorities called a general strike in protest at US President Donald Trump's announcement about Jerusalem on Wednesday.
Palestinian authorities called a general strike in protest at Trump's announcement on Wednesday.
Protest in Tunisia
Thousands of Tunisians protested in several cities on Thursday against Trump's announcement.
Labour unions and other groups have called for even bigger protests in the capital Tunis and other cities in the North African country after Friday prayers.
Thursday's demonstrations went peacefully with several hundreds alone gathering in central Tunis, holding up Palestinian flags and banners.
Protesters burned a US flag and others stepped on images of Israeli flags.
Tunisia's President Beji Caid Essebsi sent a letter to Palestinian President Mahmoud Abbas condemning the US decision, saying it undermined Palestinian rights, officials said.
Diplomatic backlash
Trump's announcement also prompted an almost universal diplomatic backlash that continued on Thursday, with fresh warnings from Turkey, the European Union and Russia.
Israeli Prime Minister Benjamin Netanyahu however lavished praise on Trump, saying his name would now be associated with Jerusalem's long history and urging other countries to follow his lead.
The Israeli military deployed hundreds more troops to the occupied West Bank amid uncertainty over the fallout, while clashes between Palestinians and Israeli security forces erupted in various areas.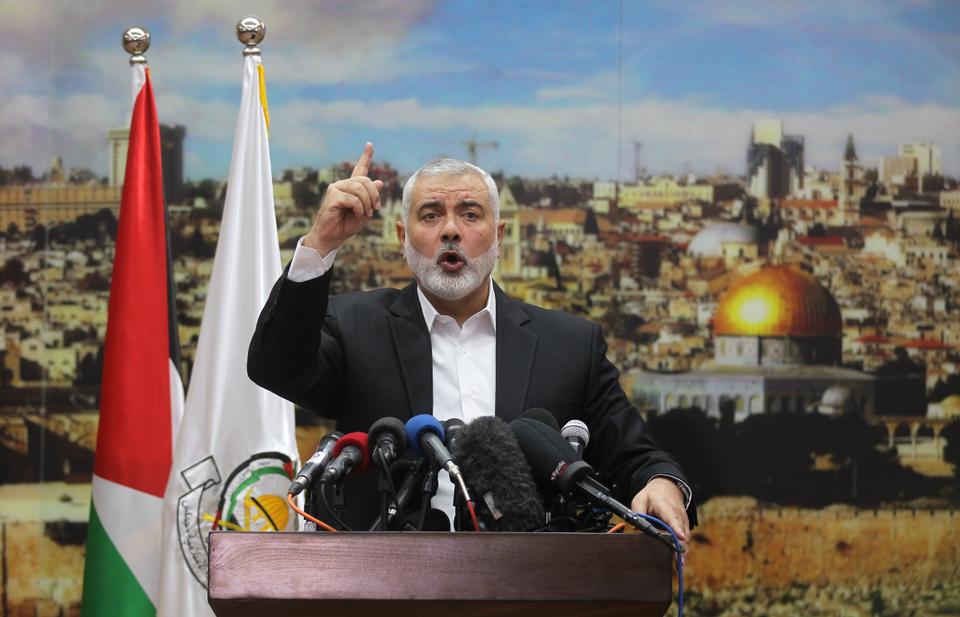 Call for new uprising
In a speech in Gaza City, Hamas leader Ismail Haniya called for a new intifada, or uprising.
"We should call for and we should work on launching an intifada in the face of the Zionist enemy," Haniya said in a speech in Gaza Strip on Thursday.
"This Zionist policy supported by the US cannot be confronted unless we ignite a new intifada," he said.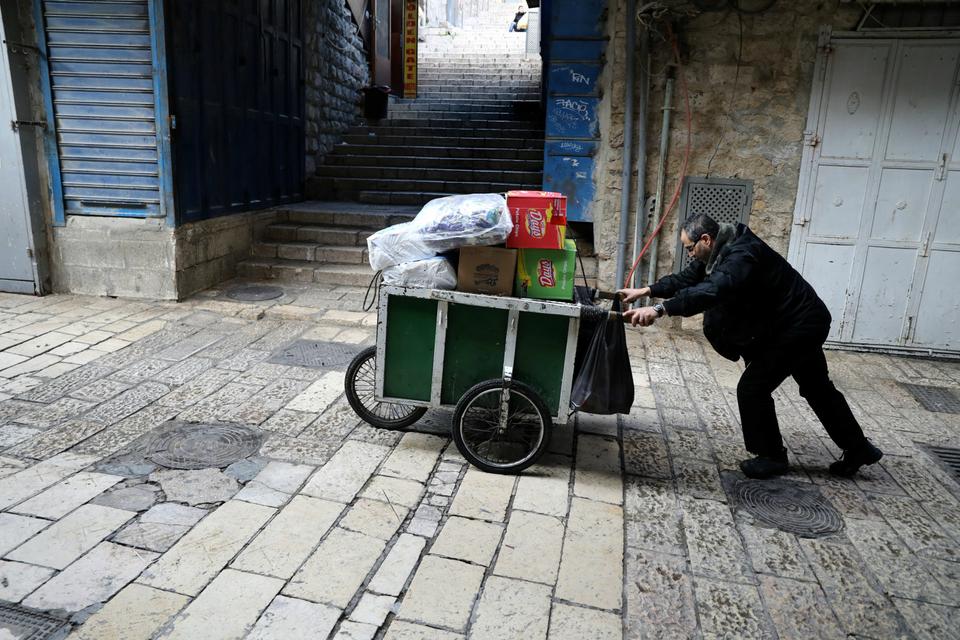 Protests were held in West Bank cities including Ramallah, Hebron and Nablus, as well as in the Gaza Strip.
Israeli forces dispersed several hundred protesters with tear gas at a checkpoint at the entrance to Ramallah, while the Palestinian Red Crescent reported dozens wounded from tear gas, rubber bullets and live fire in the West Bank.
Three Palestinians were wounded east of the city of Khan Yunis in the Gaza Strip, medical sources and witnesses said.
Trump's defiant move – making good on a pledge made during his 2016 presidential campaign –ends seven decades of US ambiguity on the status of the holy city, which is claimed by both Israelis and Palestinians.
Trump said it marks the start of a "new approach" to solving the Israeli-Palestinian conflict.
"It is time to officially recognise Jerusalem as the capital of Israel," he said in a speech from the White House on Wednesday, urging calm and "the voices of tolerance to prevail over the purveyors of hate."
'Darker times'
But his willingness to part with international consensus on such a sensitive issue drew increasingly urgent warnings from around the world.
EU diplomatic chief Federica Mogherini said the decision could take the region "backwards to even darker times."
Russia said it viewed the move with "serious concern" and Saudi Arabia called it "unjustified and irresponsible."
Turkish President Recep Tayyip Erdogan said it would put the region in a "ring of fire."
"Hey Trump! What do you want to do?" he asked.
"What kind of approach is this? Political leaders do not stir things up, they seek to make peace."
Palestinian leaders were outraged, with president Mahmoud Abbas saying Trump had disqualified the United States from its traditional role as peace broker in the Middle East conflict.
Palestinian shops in east Jerusalem, including the Old City, as well as in the West Bank were largely shuttered and schools closed on Thursday after a general strike was called.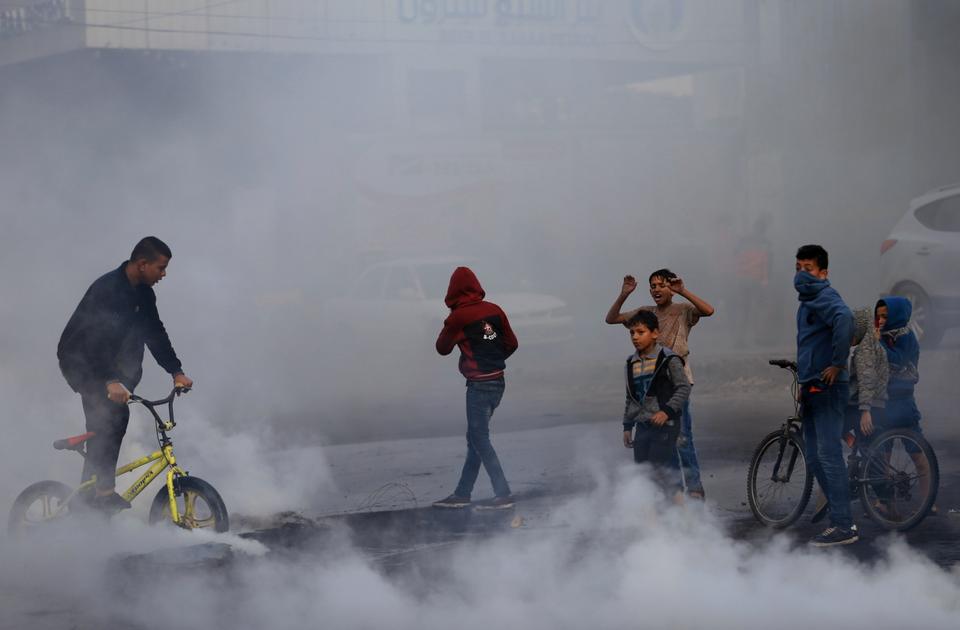 Trump's move left many angry US allies struggling to find a diplomatic response.
Through gritted teeth, Britain described the move as "unhelpful" and France called it "regrettable." Germany said plainly that it "does not support" Trump's decision.
Eight countries including Britain, France and Italy pressed for an emergency meeting of the UN Security Council in response, which was set for Friday.
Israel seized Arab East Jerusalem in the Six-Day War of 1967 and later annexed it in a move never recognised by the international community.
The Palestinians want the eastern sector as the capital of their future state.
Several peace plans have unravelled in the past decades over the issue of how to divide sovereignty or oversee holy sites in Jerusalem.
The international community does not recognise the ancient city as Israel's capital, insisting the issue can only be resolved in negotiations – a point reiterated by UN chief Antonio Guterres in the wake of Trump's decision.
Guterres implicitly criticised Trump, stressing his opposition to "any unilateral measures that would jeopardise the prospect of peace